So. Much. Awesome. This haul marks one of the biggest (in terms of value) additions to my collection since my 52-cartridge haul last Black Friday.
Everything came from my friend Doug, who recently completed a complete licensed NES collection and most unlicensed games with the exception of a few ultra-rare titles. After finding every NES game, he decided to sell off the collection on Instagram. He had set prices and allowed people to claim them in the comment section.
This lot cost me $280, which is a great price considering the rarity of some of these. Since the start of the NES Quest, I've felt it was important for me to chronicle the prices that I pay– or an approximate price if I forget. Sometimes I get games for steals, sometimes I pay full market price. Posting prices also encourages me to strategize and budget better.
Of all of the games Doug posted, I don't know exactly what prompted me to buy these specific games. Obviously some were claimed before I got the chance. Some were out of my price range. And some I already had. These games were mostly impulse purchases. But I'm more than pleased with the buy overall.
Color Dreams cartridges: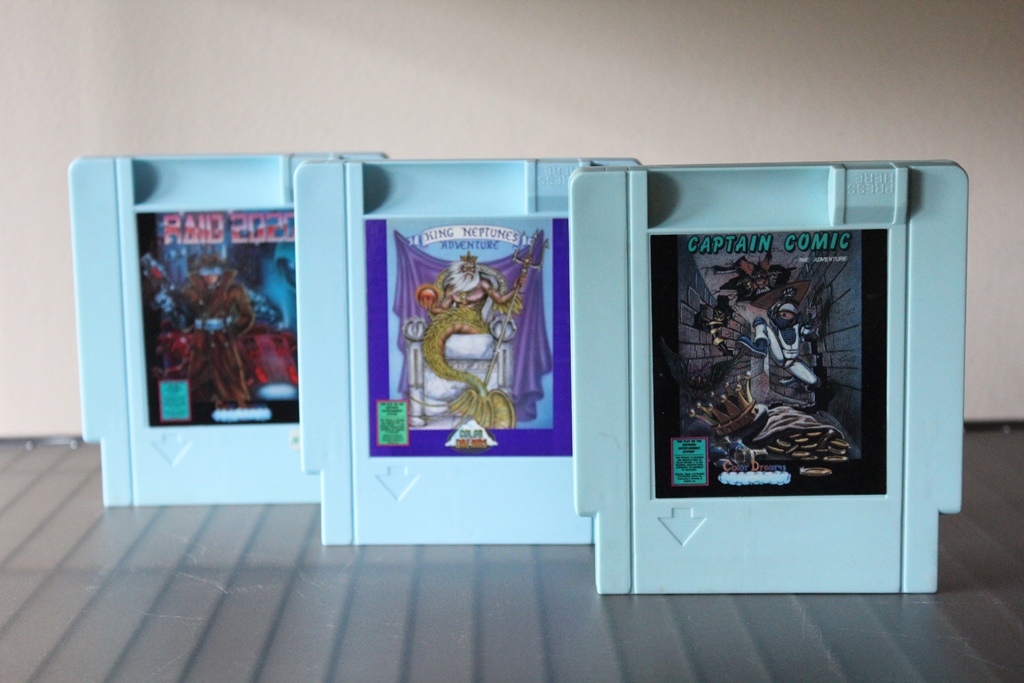 There are only 15 Color Dreams games total. These are my first three. The company has a fascinating history. To produce unlicensed games, Color Dreams had to bypass the NES's "lock out" chip. The company successfully bypassed the system, developed Baby Boomer, and released it in 1989.
As a result of its reputation for releasing poor games, Color Dreams formed the label Bunch Games in 1990. Bunch Games was meant to be a label that Color Dreams could use to release lower quality games so that its reputation would not be damaged further. In 1991, Color Dreams formed Wisdom Tree for the purpose of releasing Christianity-themed games.
King Neptune's Adventure allows players to control Neptune, as they venture though ships, oceans and Atlantis. Raid 2020 is another "narc" game. The object is to defeat all the drug dealers, defeat the drug lord Pit Bull, and eradicate drugs from the streets of America. As agent Shadow, the player faces a dystopian future world where moral collapse is inevitable. He is described as representing the last uncorrupted vestiges of law enforcement.
Adventures of Captain Comic follows many standard platformer conventions. The player has health, lives, a score, and a set of useful items. The game is divided into a number of major areas (see list above), and each area is divided generally into three smaller "zones." A sequel to this game was also released for MS-DOS. Interestingly, this game also has a rare variant with an inverted label.
Wisdom Tree and American Video Entertainment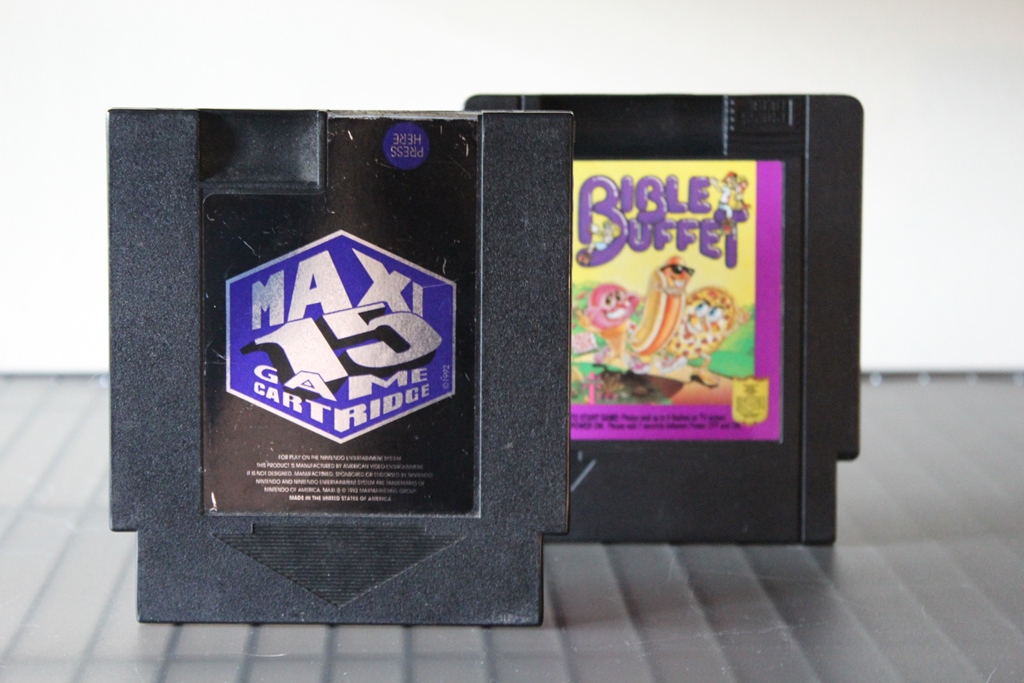 These two mark off two games that have remained relatively valuable over the past couple years, but I foresee them becoming much more valuable in the future. So I wanted go ahead and pick them up before they slip out of my price range. Bible Buffet is one of the strangest games I've ever played. Strangely, this is the only Christian NES game that doesn't seem to have any Biblical elements. Now, the only Wisdom Tree games that I need are Joshua: The Battle of Jericho and Sunday Funday.
Maxivision 15–in–1 (also known as Maxi 15) is a multicart published by American Video Entertainment and in Australia by HES. The 15 games on the multicart are Chiller, Deathbots, Double Strike, Dudes with Attitude, F-15 City Wars, Krazy Kreatures, Menace Beach, Puzzle, Pyramid, Rad Racket: Deluxe Tennis II, Shock Wave, Solitaire, Stakk M, Tiles of Fate, and Venice Beach Volleyball.
Officially-licensed NES games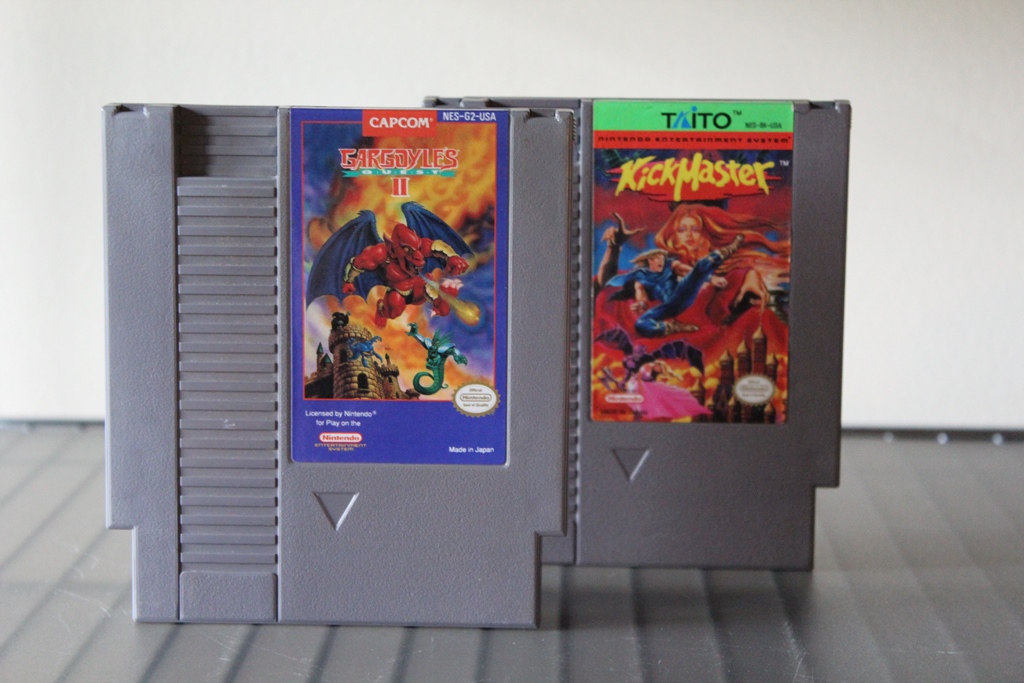 Any day I pick up a Taito game or a Capcom game that I need is a good day. Acquiring two is just awesome. These two I was glad to knock these two off the list early on, as both will likely shoot up in price in the future.
Gargoyle's Quest II The Demon Darkness is a prequel (despite the "II") to Gargoyle's Quest for Game Boy. It features a similar gameplay style, which combines role-playing video game elements with side scrolling action. Similar to Gargoyle's Quest II, Kick Master combines side-scrolling and some role-playing game elements, such as leveling up. Kick Master has actually doubled in value in just the last year. I'm excited to play this one, because a lot of gamer friends have actually recommended this game to me.
***
This haul brings my collection from 283 to 290 NES games. For the rest of the entries of NES Quest, check them out right here on Retro Chronicle.